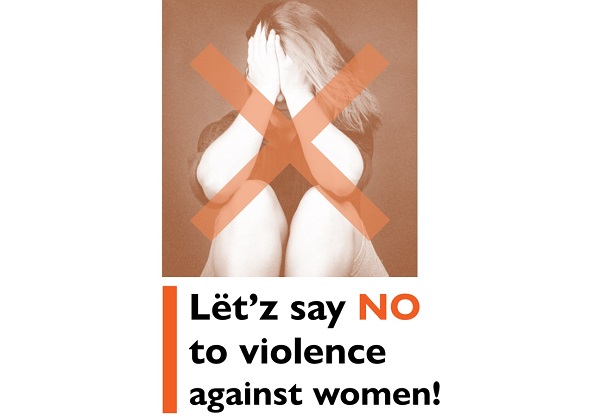 As part of Orange Week 2021, which kicked off with a solidarity march in Esch-sur-Alzette on Saturday, the City of Luxembourg (Ville de Luxembourg - VdL) is organising a human chain in front of the town hall in Place Guillaume II on Thursday 25 November 2021 at 12:00.
Members of the public are invited to join this awareness and solidarity event in large numbers. In order to give more weight to the action, participants are asked to wear orange clothing or accessories.
The City of Luxembourg is supporting Orange Week 2021 with two other actions: lighting up several municipal buildings in orange and organising a special film screening and discussion at the Cinémathèque. From 25 November to 10 December 2021, the town hall, the Villa Vauban, the tower of the Grand Théâtre and the Ban de Gasperich water tower will be illuminated in orange.
On Thursday 2 December at 18:30, the Cinémathèque will screen the film "Take My Eyes" (Te doy mis ojos, in Spanish with German / French subtitles), followed by a discussion in collaboration with the local non-profit organisation Femmes en Détresse. Further information is available on: www.cinematheque.lu.
Orange Week is coordinated at national level by the National Council of Women of Luxembourg (Conseil National des Femmes du Luxembourg - CNFL) and the Luxembourg branch of Zonta International and is funded by Luxembourg's Ministry of Equality between Women and Men. Further details, including the full programme, are available on: www.cnfl.lu or www.facebook.com/letzsayno.