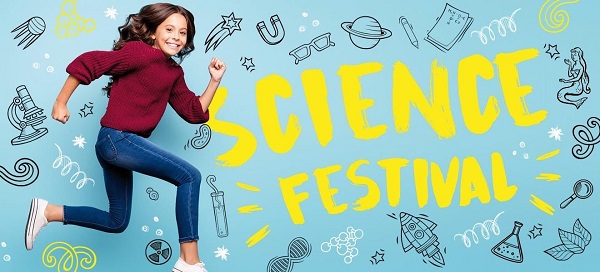 The 13th edition of the Science Festival in Luxembourg is to take place from Thursday 11 to Sunday 14 November 2021.
It is being organised by the National Museum of Natural History and the Luxembourg National Research Fund, together with many partners.
During the first two days, primary and secondary school classes can participate (requires prior registration) in the numerous workshops and shows, which will be presented by research institutes, associations and volunteers.
During the week-end, the Science Festival is open to the general public.
The purpose of the event is to present and promote science and research in Luxembourg and to encourage young people and the general public to become interested in and curious about science and technology. The Science Festival is attracting more and more visitors with every new edition and it has now become an annual event not to be missed.
The 2021 edition of Science Festival will be held at the Centre culturel de rencontre Abbaye de Neumünster and the Musée national d'histoire naturelle, in Luxembourg-Grund.
For details and registration, see https://www.science-festival.lu/en/