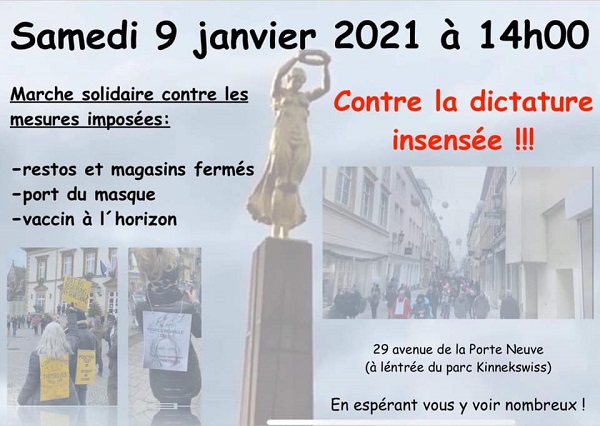 Credit: Facebook
Members of the public will gather in Luxembourg City this Saturday 9 January 2021 as part of a weekly anti-lockdown "solidarity walk".
Every Saturday at 14:00, likeminded individuals meet at the entrance of the Kinnekswiss park (29 Avenue de la Porte Neuve) in Luxembourg City. Whilst this is not an "organised" protest, participants use this opportunity to voice their opposition to the government-imposed COVID-19 measures.
One active participant told Chronicle.lu that the aim was to "fight for our freedom [...] as well as our rights", in a non-violent way.
Everyone is welcome to take part.