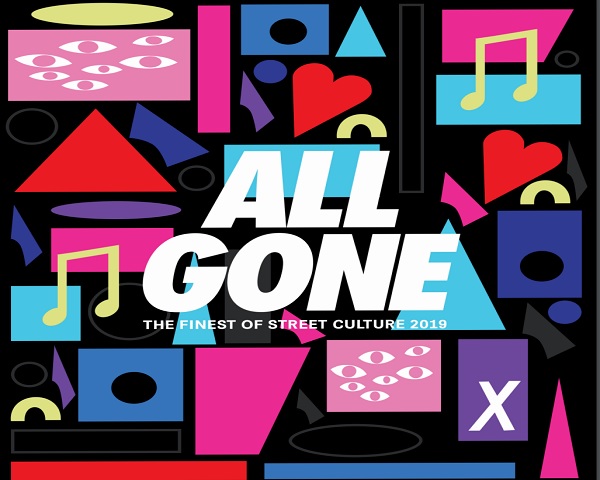 On Saturday 25 January 2020, Michael LaMJC, author of the notorious annual collection of the finest of Street Culture, "ALL GONE", is set to launch his new 216-page hardcover publication at Smets Men Luxembourg (11 Avenue de la Porte-Neuve, L-2227 Luxembourg) with the two distinct covers being offered.
Since 2006, All Gone documents the most sought-after street culture items globally. For this new edition, entitled "I Want Your Love", La MJC's founder Michael Dupouy joined forces with Nina Chanel Abney. The Chicago-based artist created a unique artwork for All Gone, in both sand and black colorways.
Discussing this year's theme, Michael said: "When I discovered the magical visuals that Nina has created exclusively for this new opus, I immediately thought of a song tinged with love that accompanied me during my youth.Thus was born the name of the new All Gone, a tribute to Nile Rodger's band Chic and its magical disco song "I want your love"".
Indeed, the new publication can be seen as a love letter for this culture that allowed Michael to become who he is, an ode to the quest for love that started almost three decades ago by this same culture.
This year marks the 14th edition of the All Gone publication and the book signing is expected to attract some 150 individuals.
During this exclusive event, street cultures enthusiasts, creatives and influencers such as photographer @Bleumode and a well-known DJ will be present. Label founder Dupouy will also be available for a meet and drink over the book signing session, which will take place from 18:30 to 21:00.