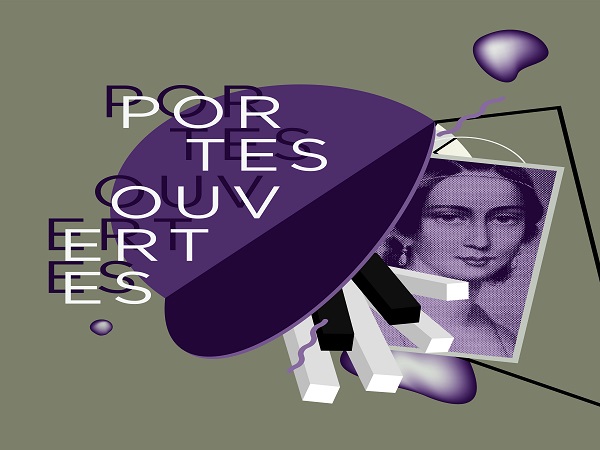 The Cercle Cité, an historic site located in Place d'Armes in Luxembourg-ville, will be opening its doors to the public this Saturday from 11:00 to 18:00, as part of the European Heritage Days.
On the occasion of the European Heritage Days and the bicentenary of the birth of German pianist Clara Schumann-Wieck (1819-1896), who performed at Cercle Cité in 1863, the public will soon have a chance to discover this historic building.
The programme for the day will be dedicated to this renowned pianist and composer. Planned activities include "concerts à la carte", reading workshops, a film screening and guided tours.
Concerts à la carte will allow the public can choose which works they want to hear from the varied repertoire of Sandrine Cantoreggi (on violin) and Claude Weber (on piano). Short commentaries will accompany the music to place each work in its context, in relation to the life of Clara Schumann-Wieck. The concerts will take place from 11:30-12:00, 15:00-15:30 and 16:30-17:00.
Reading workshops, provided by the Cité Bibliothèque for children, will be organised for children wishing to learn more about the life of Clara Schumann-Wieck. These are scheduled for 10:30-11:30 and 14:00-15:00. Although the workshops are free, reservation is required via e-mail: tuffi@vdl.lu or tel.: 479-62732. Entry is via Entrance 2 on Rue Genistre.

A film screening of Peter Schamoni's "Spring Symphony" (1983), narrating the love story between Clara and Robert Schumann is scheduled for 13:30 (in German) and again at 16:00 (in French).
Guided tours (30 minutes) are also on the agenda, with tours departing at 11:00, 13:30, 14:30 and 15:30.

Snacks will be available on site, including a tasting of the "Tarte à la Wieck" (Wieck-inspired cake).
Entry to this open day is free.