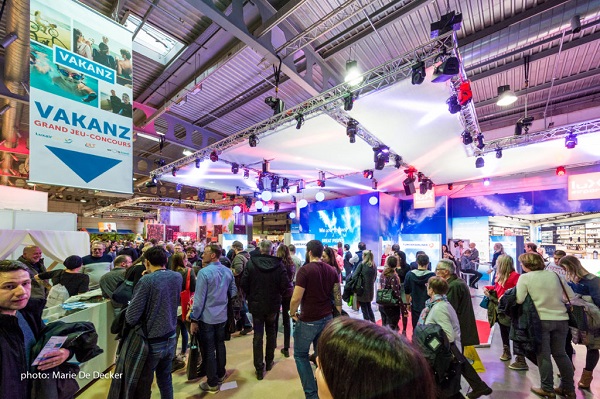 Vakanz 2019; Credit: Marie De Decker
The 28th edition of the annual Vakanz travel fair ended on Sunday evening with more than 30,000 visitors attending over the three days.
During this time, the public enjoyed obtaining information and making reservations with 230 exhibitors representing twenty countries and thousands of destinations. The theme of 2019 "Fitcation" - exciting holidays combining a sporting or cultural activity with relaxation - was a great success since half of the exhibitors included offerings in this area.
"After a grand opening celebrated two days ago, I am pleased to see tonight that the large number of visitors were filled by both the concept of the information and entertainment and the richness of the offer from our travel experts," said Morgan Gromy, Managing Director of LuxExpo The Box. He continued "Vakanz strengthens from year to year its inescapable character and consolidates its position of first fair dedicated to the holidays of the Greater Region."
The 2020 edition is already in preparation. "We are now thinking about the theme that will be put forward next year" said Morgan Gromy. Visitors will be expected from Friday 17 to Sunday 19 January 2020 at LuxExpo The Box for a new edition full of surprises.