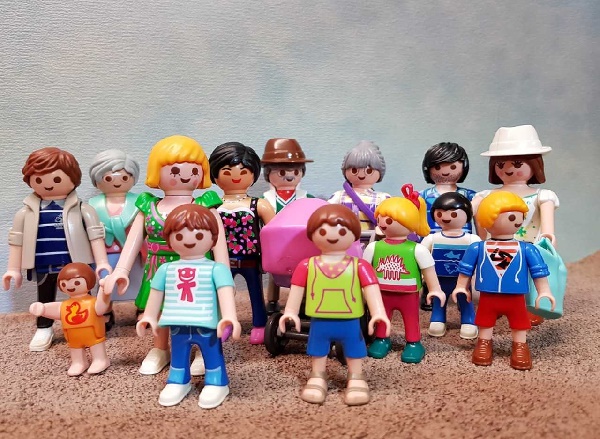 The 13th edition of "LuxPlaymoDays", organised by the Playmo-Frënn Lëtzebuerg a.s.b.l., will take place on the weekend of 25-26 August 2018 in Clemency, Luxembourg.
The event attracts thousands of visitors each year, including adult and children collectors of Playmobil, families and others interested in the largest and oldest Playmobil event of its kind in the region.
This year's international get-together for Playmobil collectors will once again offer a large exhibition with te sale of Playmobil at the Festival Hall + Sports Hall in Clemency. The event will be open to the public on Saturday 25 August from 10:00-18:00 and Sunday 26 August from 10:00-17:00.
However, the event will officially start on Thursday 23 August, when collectors from Germany, Belgium, France, Spain, the Netherlands and Luxembourg will gather to set up their dioramas, as well as preparing their sales booth.
One half of the surface of 1000m2 is reserved for the exhibition and the other half for the 25 sales stands spread over more than 120 tables housing old but unopened boxes of Playmobil, as well as second-hand figures and boxes filled with various separate parts. Visitors will be able to admire 16 scenes ranging from 2m² to 50m² and presenting very different themes.
For children there is a free raffle on entrance tickets with Playmobil gifts.
Admission price is €2.50 per adult, free for children .
Snacks will be available on site.