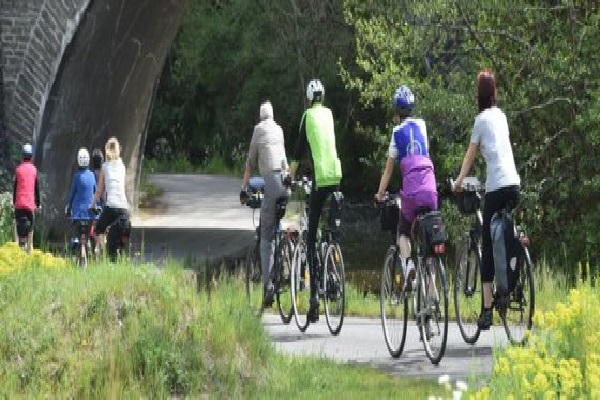 Etika have organised a bike tour of northern Luxembourg, taking place this Saturday 16 June 2018.
Etika and Velosophie's Monique Goldschmit have organised five free bike rides (excluding meals and drinks) this year, with project visits co-financed by etika and BCEE.
This weekend's tour will see participants visit the two organic farms Reitz and Schanck in the north of the country as well as Lieler and Hupperdange (oxen, dairy and vegetable plantations). Small roads with little traffic will be used as well as the bike path of the old Vennbahn. Lunch will be along the way.
The tour will depart around 09:30 and return around 17:00 by train from Luxembourg and back.
Registration should be done before Thursday 14 June 2018 via email: velotour@etika.lu and tel.: (+352) 29 83 53, indicating a telephone number and the
number of participants.