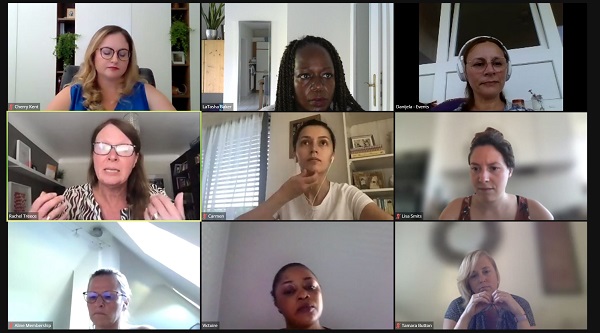 Credit: The NETWORK
The NETWORK, Luxembourg's oldest international professional business women's association, teamed up with one of its chosen charities, Dress for Success Luxembourg, on Wednesday for an online event on "The Art of Employability".
The NETWORK member and Dress for Success volunteer Cherry Kent, who works as an employability coach, shared her job search tips with participants (around 30 in total), namely how to present themselves, what to expect and how to deal with certain situations. The main topics discussed were CVs and LinkedIn.
Useful CV tips included:
not forgetting to mention your language skills - we are in Luxembourg after all;
making your CV look pleasing, for example through the use of templates (from Canva or other specialised platforms);
organising your information in a clear and easily readable manner, on up to two pages in total.
Cherry Kent's tips on what makes a good LinkedIn profile included:
matching it with your CV (photograph, etc.);
ensuring that your summary and content look modern and professional;
adjusting the settings to your own job search;
staying in contact with your peers, engaging in discussions and showcasing your knowledge and professionalism;
joining the groups in which you are interested, following hashtags related to your interests and building your network.
As always, proceeds from this event will be donated to The NETWORK's chosen charities: Dress for Success, Think Pink and Femmes en Détresse.
During the event, Rachel Treece and Florence Lemeer-Wintgens presented the mission of Dress for Success, a charity aimed at empowering women to achieve economic independence by providing a network of support, professional attire and development tools to help them thrive in work and in life. Members of the public can further support this local charity by donating professional work attire, presenting it to their company, which may wish to offer support, and / or by offering their own support as a mentor, coach or somebody who understands the job search process.