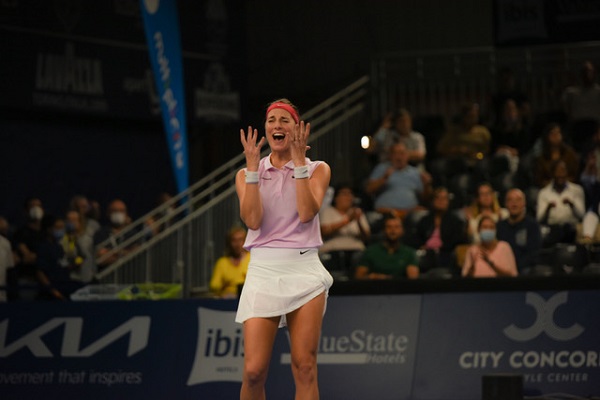 Mandy Minella; Credit: Jan McIntyre
Luxembourg tennis player Mandy Minella put on an impressive show in front of her home crowd on Tuesday evening to win her first round match at the WTA BGL BNP Paribas Luxembourg Open 2021.
The 35-year-old tennis star from Esch-sur-Alzette led in the first set and took it comfortably at 6-3 lead. The momentum switched in the second set when Russian Varvara Gracheva took the lead and at 2-1 both players upped the intensity of their shots.
The spectators were cheering Mandy on and even His Royal Highness the Grand Duke of Luxembourg had a smile on his face when the local talent evened the set up at 4-4. The cheering became wilder as Mandy started to close in on the win and at 5-4 the atmosphere became charged. When she struck the winning ball, the crowd rose to their feet in joy while Mandy celebrated on court.
The 25th BGL BNP Paribas Luxembourg Open is set to be Mandy Minella's last WTA tournament in Luxembourg.