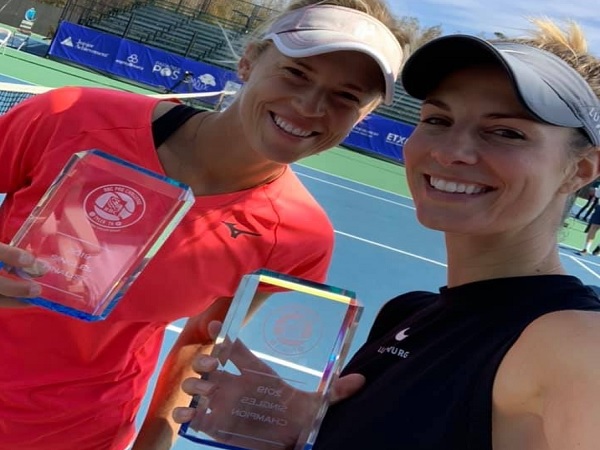 Credit: Mandy Minella / Facebook
Luxembourgish tennis player Mandy Minella has brought home her first singles title this year by winning the International Tennis Federation (ITF) tournament in Tyler, Texas (USA).
On Sunday evening, the then world (WTA) no. 169 defeated US opponent Alexa Glatch 6-4, 6-4 (two sets) in the singles final of the ITF tournament in Tyler, which forms part of the ITF World Tennis Tour. The win marks Mandy Minella's first singles tournament title this year and the 17th title of her career overall.
As well as bringing home the $80,000 prize money, the Luxembourgish tennis player has climbed some 30 places in the WTA rankings: Mandy Minella is now world no. 137 thanks to her Texas win.