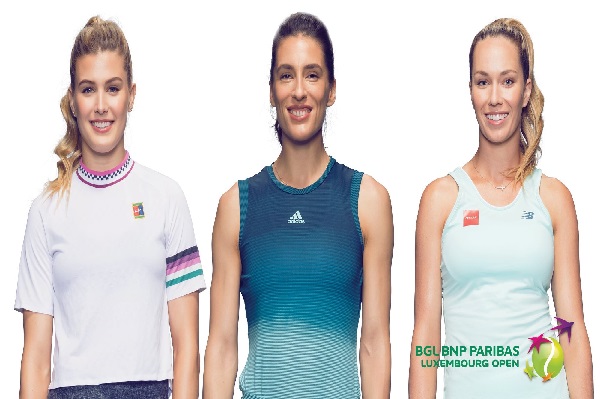 Credit: WTA
The organisers of the BGL BNP Paribas WTA Luxembourg Open tennis championships recently held a press conference at the Garage Rodenbourg in Strassen to reveal more information on players to participate in this year's tournament being held from 12 - 20 October in the CK Sportcenter in Kockelscheuer.
On this occasion, the organisers announced the participation of three players: 25-year-old Danielle Collins (USA, ranked #34), 31-year-old Andrea Petkovic (Germany, ranked #70) and 25-year-old Eugenie "Genie" Bouchard (Canada, ranked #70). Danielle Collins will be in the Grand Duchy for the first time while Andrea Petkovic and Genie Bouchard have been to Luxembourg numerous times and are regular participants of the WTA tournament.
Further information can be found on the tournament website www.bglbnpparibas-open.lu.
Tickets are available from the Luxembourg-ticket website: https://www.luxembourg-ticket.lu/de/8/eid,18854/bgl-bnp-paribas-luxembourg-open-2019.html and call centre via tel.: 470-895-1 (Monday to Friday 10:00 to 18:30), as well as at associated sales points across Luxembourg.