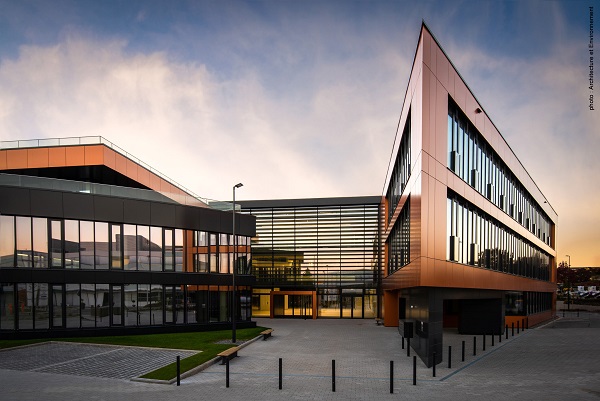 Telindus - Tango fusion: Promimus Luxembourg HQ;
More than two years after the organisational merger of Tango and Telindus, the wholly-owned subsidiaries of the Belgian group Proximus crossed a new strategic stage and will merge on 1 January 2019 to form a single company, Proximus Luxembourg S.A.: the Tango and Telindus brands will remain as they are and will remain active in their respective markets.
Active in the Grand Duchy of Luxembourg for several years now through its subsidiaries Tango and Telindus and its investment in the Digital Tech Fund, the Proximus Group remains convinced of the growth potential offered by the Grand Duchy. Encouraged by the successful merger of the two companies, which allowed the launch of convergent and innovative offers, the group wanted to go further by merging them under a new entity: Proximus Luxembourg SA, under the direction of Gérard Hoffmann. This new structure will accelerate the implementation of a global and ambitious strategy, offering the best of its expertise in the BtoB and BtoC markets. It confirms its position as a strong player in all markets it addresses.
A change in legal structure that strengthens strategic commitments
In the Luxembourg market for 20 years for Tango and 40 years for Telindus, they stated that it seems essential to keep these two brands highly acclaimed by their customers. Tango will continue to address the residential market and small businesses of less than 10 people with its mobile, fixed line, Internet and TV services. Telindus, meanwhile, will support large and medium-sized companies in their digital transformation by offering convergent services ICT & Telecom fixed and mobile. Customers will benefit from the best services and solutions made possible by the synergy of ICT & Telecom skills, while maintaining their usual contacts.
A new headquarters
This merger will also be achieved by the gathering of the three current office locations of Esch-sur-Alzette, Bertrange and Strassen in one brand new building: the Proximus House. Located in the ​​Bourmicht light industrial zone in Bertrange, this building will welcome from April 2019 the group's employees (excluding Tango points of sale present throughout the Grand Duchy), a group that will facilitate exchanges and collaboration, while respecting the legal and regulatory requirements specific to each activity.
Proximus Luxembourg, under PSF support status, will have nearly 650 employees, experts at the service of its customers.
"This merger is the culmination of a profitable strategy, with the integration through Proximus Luxembourg of Telindus and Tango's activities, to better support our customers in the implementation of innovative technologies. This merger is a natural step in the convergence of the integrator and fixed and mobile operator businesses," said Gérard Hoffmann, CEO of Proximus Luxembourg. "As key players in both the ICT and Telecom markets, we are keen to continue our contribution to accelerating the digitalisation of Luxembourg through the development of connectivity, resilient infrastructures, 5G; but also innovative technologies like Blockchain, Artificial Intelligence, Machine Learning or IoT", he concluded.