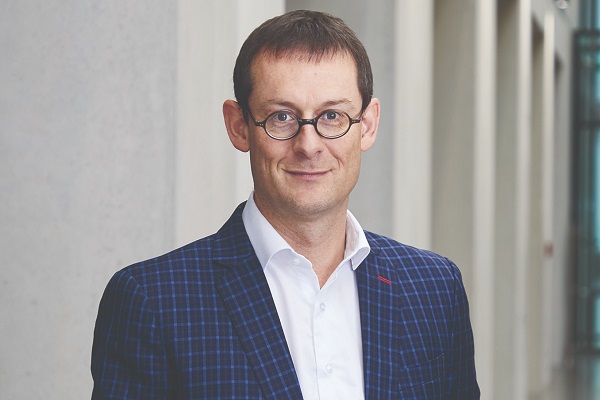 Bernard David, Partner & Tax Leader; Credit: Deloitte Luxembourg
For the second consecutive year, Deloitte Luxembourg has been awarded Tax Firm of the Year at the International Tax Review European Tax Awards 2020.
The International Tax Review (ITR) Awards honor the best Tax and Transfer Pricing work across the Europe, Middle East and Africa region in the last twelve months. Alongside many other prestigious firms and in-house tax teams across 26 countries, Deloitte Luxembourg has emerged as a front-runner, with this award acknowledging the firm's complex and impactful work over the last year.
Deloitte's EMEA tax practices shone at the event with ITR awarding the firm 21 awards. In a further success, Deloitte won European Tax Firm of the Year and European Tax Compliance & Reporting Firm of the Year for the fourth year in a row. However, a new and exciting feather in Deloitte's cap is European Tax Innovator Firm of the Year. ITR judges award submissions based on complexity, client impact, scale and innovation employed in each region during the past twelve months.
Bernard David, Partner and Tax Leader at Deloitte Luxembourg, commented: "It is a great honour to be globally recognised across a variety of tax disciplines and jurisdictions. These strong results reflect Deloitte's commitment to ensure clarity for clients who are facing challenges caused by the global tax reset and digitalisation of global tax systems and processes".
Globally, Deloitte practices won sixteen awards across different countries including National Tax Firm of the Year in Austria, Central and Eastern Europe, Cyprus, Luxembourg, Malta, Norway, Russia, Switzerland and Ukraine, and National Transfer Pricing Firm of the Year in Austria, Baltics, Belgium, Denmark, Portugal, Spain and Switzerland. The organisation also won an Impact Case award and an Impact Deal award.
Deloitte Luxembourg counts some 509 tax professionals with an international background, who share and exchange their experience and expertise on a regular basis with the global network.