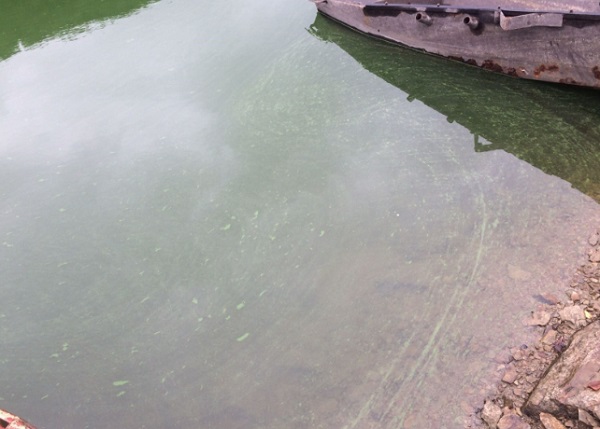 Luxembourg's Water Management Authority (Administration de la gestion de l'eau - AGE) has announced a ban on all nautical activity at the Remerschen lakes due to the presence of cyanobacteria, also known as blue-green algae.
Following the latest analyses carried out in the context of the monitoring of swimming water quality, the AGE has observed a proliferation of cyanobacteria in the Remerschen lakes.
The presence of the species Microcystis sp. was detected by the Luxembourg Institute of Science and Technology (LIST). This species poses health risks to humans and animals due to the production of toxins. Researchers measured a concentration exceeding 10 µg / L of microcystin, which is above the alert threshold of 4 µg / L.
Consequently, all swimming and water sports in the Remerschen lakes have been banned with immediate effect.
The ban on nautical activity at Rommwiss beach on the Upper-Sûre lake also remains in place. At present, the ban does not apply to any other official beaches along the Upper-Sûre Lake or Weiswampach Lake.