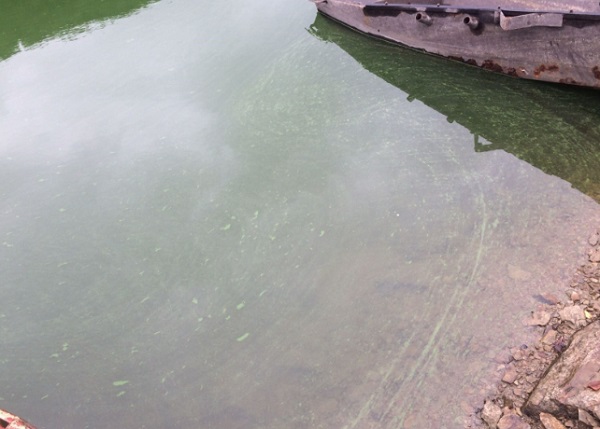 Luxembourg's Ministry of the Environment, Climate and Sustainable Development and the Water Management Authority (Administration de la gestion de l'eau - AGE) have announced a ban on all nautical activity at Rommwiss beach on the Upper-Sûre lake in light of the presence of cyanobacteria, also known as blue-green algae.
As part of the regular monitoring of the quality of swimming water, a significant proliferation of cyanobacteria has been observed in the Upper-Sûre lake, near the Rommwiss beach. The toxins produced by these cyanobacteria can be dangerous for humans, aquatic fauna, domestic animals and livestock.
The Luxembourg Institute of Science and Technology (LIST) was commissioned to carry out detailed analyses to determine the species composition of cyanobacteria present at the beach. These analyses revealed the presence, among others, of Anabaena, Microcystis and Woronichinia, species that potentially produce toxins and are therefore potentially harmful to health.
As a result, a ban on swimming and all nautical activities has been imposed with immediate effect for this beach, which is located near the village of Baschleiden in the commune of Boulaide. In addition, the AGE and Health Ministry have recommended that the pet owners do not let dogs and other pets drink the water from the lake and that the public should not eat fish caught in the lake.
Anyone experiencing health problems after swimming in the lake should consult their doctor, mentioning possible contact with cyanobacteria.
At present, the ban does not apply to any other official beaches along the Upper-Sûre Lake.