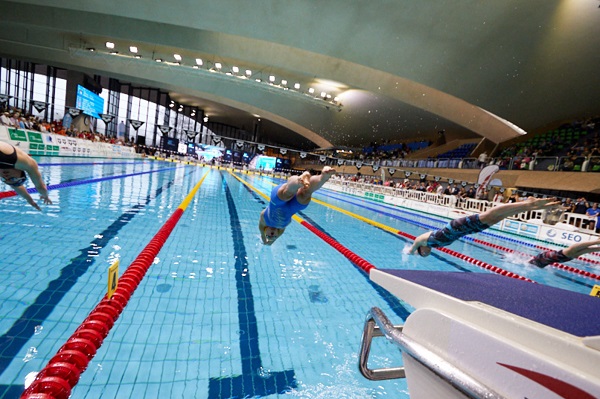 Credit: Euro Meet
The Euro Meet Organising Committee has announced that 785 athletes from 29 nations are registered for the 22nd Euro Meet, taking place from 24 to 26 January 2020 at d'Coque in Luxembourg-Kirchberg.
Among the confirmed participants are France's 2012 Olympic Champions Florent Manaudou (50m freestyle) and Jérémy Stravius (4x100m relay), European Champion 2018 Charlotte Bonnet (200m freestyle) and World Champion 2015 Aurélie Muller (10km freestyle).
Representing Italy in Luxembourg are, among others, Junior World Record holder Nicolo Martinenghi (50m and 100m breaststroke), two-time Junior World Champion 2019 Thomas Ceccon and World and European Champion 2012 Ilaria Bianchi (100m butterfly short course).
For its part, Ukraine will be represented by its top stars Andriy Govorov, World Record holder (50m butterfly) and European Champion 2016 and 2018, Mykhaylo Romanchuk, Short Track World Champion and European Champion 2018 and two times Vice World Champion 2017 and 2019 (1,500m freestyle), and Daryna Zevina, second place winner of the Short Track World Championships and European Champion 2016 (200m backstroke).
For the latest Euro Meet news, programme and ticket sale, visit www.euromeet.lu.