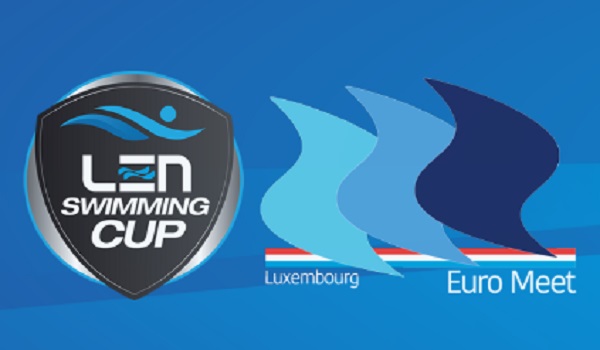 Credit: FLNS
The Euro Meet Organising Committee has announced that Energy Standard, the world's most successful swimming team, has confirmed its participation in the Euro Meet in Luxembourg from 24 to 26 January 2020.
Alongside Sweden's Olympic champion and world record holder Sarah Sjöström, Denmark's Olympic champion Pernille Blume and France's Olympic champion Florent Manaudou will be competing for Team Energy Standard at the 22nd edition of the Euro Meet, being held at d'Coque in Luxembourg-Kirchberg next month.
At the 2016 Olympic Games in Rio de Janeiro, Pernille Blume won the gold medal in the 50m freestyle event (24.07 seconds) and, as the final swimmer of the 4x100m medley relay, the 25-year-old led her team to the bronze medal. At the 2017 World Championship in Budapest, Denmark's top swimmer won another bronze medal, this time in the 100m freestyle event, and ranked second at the 2018 European Championship in Glasgow in the 50m freestyle event.
In 2012, Florent Manaudou travelled to the Olympic Games as French runner-up in the 50m freestyle event. At the London Aquatic Centre, he qualified for the final in 21.80 seconds and in sixth place. In a duel with the world's fastest swimmers, the then 22-year-old was the youngest participant and first Frenchman to win the 50m freestyle final in 21.34 seconds.
At the 2013 World Championship in Barcelona, Florent Manaudou won his first gold medal in the 4x100 freestyle relay, before defending his title in the relay at the 2015 World Championship in Kazan, where he also won the single events in 50m backstroke and 50m freestyle. At the Olympic Games 2016 in Rio, he conceded defeat to US opponent Anthony Ervin in the 50m freestyle event and won an Olympic silver medal. He then took a break to play for the French handball club PAUC (Pays d'Aix Université Club Handball) before celebrating his comeback on the international swimming stage at the 2019 European Short Course Championship in Glasgow, where he won silver in the 50m freestyle event. Florent Manaudou is the world record holder in the 25m pool in the 50m freestyle and 50m backstroke events.