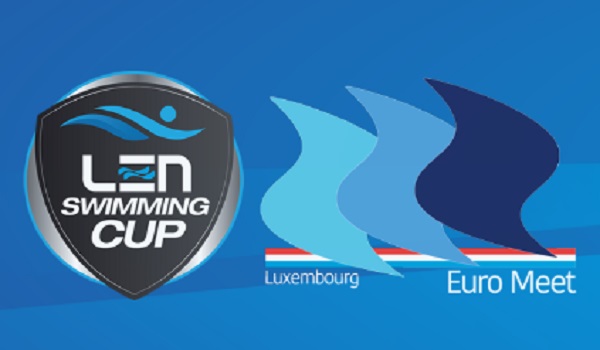 Credit: FLNS
From 24 to 26 January 2020, international elite swimmers will meet for the 22nd time in Luxembourg for the Euro Meet 2020.
The Euro Meet 2020 will kick off the Olympic year for the world's top elite swimmers, paving the way to the Olympic Games in Tokyo next summer.
Preparation has already begun with 27 teams from nine countries having already registered for the Euro Meet 2020. Among the confirmed participants are Finnish breaststroke swimmer Jenna Laukkanen, European Short Course Champion 2015 in the 50m and 100m breaststroke, and Germany's Jenny Mensing, European Champion 2012 in the 100m backstroke.
In the men's events, Giedrius Titenis (bronze medallist at the European Championships 2014 in 200m breaststroke) is set to return to the Euro Meet. The Lithuanian swimmer already battled Laurent Carnol for medals and records at the Euro Meet back in 2014.
Meet Director Serge Hollerich commented: "We are in contact with other top stars of the international swimming scene. I can promise that we will once again present swimming at its best with Olympic and World Champions at d´Coque to the Luxembourg public".
Tickets are already available on the website http://www.euromeet.lu.