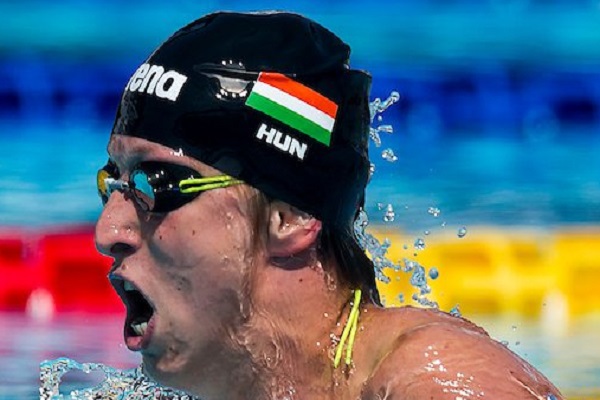 Dávid Verrasztó; Credit: FINA
Medley swimmer Dávid Verrasztó has confirmed his participation in the Euro Meet taking place from 25-27 January 2019 at the Coque Sport Centre in Luxembourg.
Hungary's high-level swimmer Dávid Verrasztó will be competing for the title of European Champion in the 400 metre medley race in Luxembourg later this month.
The 30-year-old previously won the 400-metre races in European Championships in Berlin in 2014, London in 2016 and Glasgow in 2018. Moreover, in front of his home crowd at the last World Championships in 2017 in Budapest, he was defeated only by US swimmer Chase Kalisz, winning silver. Two years earlier at the World Championships in Kazan, Verrasztó similarly placed second, this time behind Japan's Daiya Seto.
As a reminder, tickets for the Euro Meet are on sale at www.euromeet.lu.