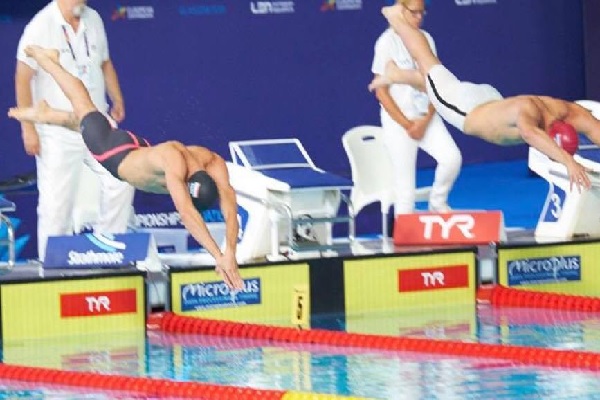 Credit: FLNS
Luxembourg swimmer Julien Henx has ranked 43 among 66 competitors at today's 50 metres freestyle race of the European Championships in Glasgow.
On the penultimate day of the swimming championships, Julien Henx had a double start in the 50 metres freestyle and 100 metres butterfly races. In the freestyle sprint, the Luxembourger just missed his national record of 22.81 minutes, finishing in 23.17 minutes. The performance put him in 43rd position.
Just under 20 minutes later, the 23-year-old completed the 100 metres butterfly race within 58.16 minutes.
Henx commented on today's performance: "My focus was on the 50-metre freestyle, I would like to have stayed under 23 seconds, but in the morning at nine o'clock that's already hard. After that I could not regenerate enough in 20 minutes for the 100 metres butterfly, my batteries were just empty".
The fastest swimmers in the 50 metres freestyle were England's Benjamin Proud and Greece's Kristian Gkolomeev in 21.68 seconds.