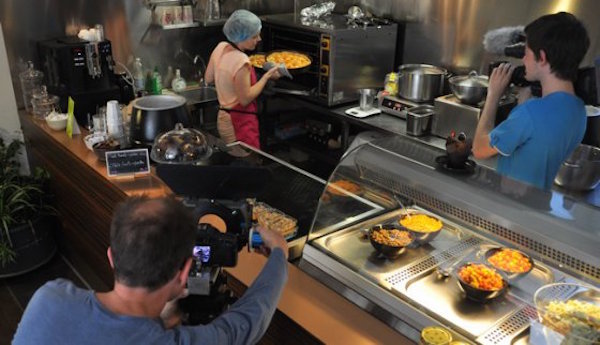 Etika has announced that it will be holding a special screening of "Zukunftsmacher: De petits films pour de grands projets", a series of short films showing the projects the organisation has supported since 1997, along with the Banque et Caisse d'Epargne de l'État (BCEE), on Wednesday 10 June at CITIM in Luxembourg-Gare from 12:15.
These films highlight the ecological and social projects, and especially the personality of those who organised them, showcasing both the local character and the collective commitment of those who created them.
This is also an opportunity young directors, under 30 years-old (film school students or those passionate for video) to be a part of the making of the films. These young people from Luxembourg and the surrounding Greater Region (Lorraine and Saarland) were able to benefit from this unique opportunity to express their creativity under the tutelage of Michael Koob, professional in the audiovisual production industry.
The young directors and project leaders will be on hand to present their experiences.
Following the screening, organic restaurant 'Chez Julie' will serve a light snack for those in attendance.
For those wishing to attend, please register before Monday 8 June with an e-mail to events@etika.lu.