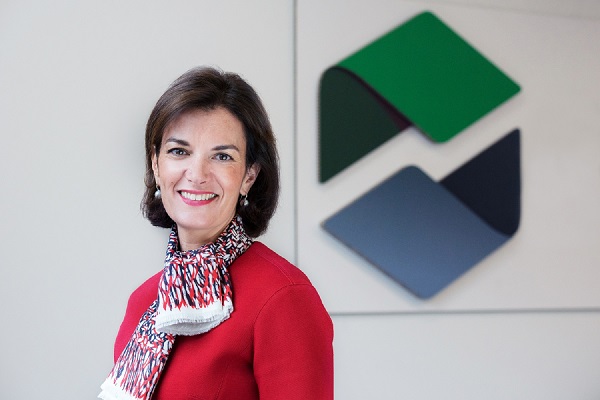 Julie Becker, Deputy CEO of LuxSE and Founder of LGX; Credit: LuxSE
The Luxembourg Stock Exchange (LuxSE) today marked the listing of ThomasLloyd SICAV-Sustainable Infrastructure Income Fund (SIIF), which has been admitted to trading on the EU-regulated Bourse de Luxembourg (BdL) market.
ThomasLloyd SICAV-Sustainable Infrastructure Income Fund is an open-ended Alternative Investment Fund domiciled in Luxembourg. Earmarked for investment in renewable energy and sustainable infrastructure projects, the fund is displayed on the Luxembourg Green Exchange (LGX).
Julie Becker, Deputy CEO of LuxSE and Founder of LGX, commented: "We are extremely pleased to welcome ThomasLloyd to our exchange and especially to LGX. Responsible investing is about reorienting capital flows into sustainable investment projects, and infrastructure is an essential pillar of sustainable development and societal prosperity. With this labelled fund, ThomasLloyd combines financial investment with long-term positive impact".
ThomasLloyd is a global investment and advisory firm founded in 2003, with around $4.1 billion in assets under management. Headquartered in Zurich, the company is a pioneer in private sector infrastructure investment in emerging and developing markets with a particular strong footprint in Asian infrastructure projects. ThomasLloyd invests in long-term real assets such as solar parks in the Philippines and India, as well as biomass plants in the Philippines. The fund manages the development, construction and operational phases of these investments.
In accordance with the Principles for Responsible Investment, the fund will invest in infrastructure assets in the areas of renewable energy, utilities, transport and social infrastructure with a geographic focus on developing and emerging markets. The fund holds the prestigious LuxFLAG Environment label, which indicates that a fund primarily invests in environment-related sectors in a responsible manner and that the portfolio of investments in environment-related sectors corresponds to at least 75% of the fund's total assets.
On behalf of ThomasLloyd, Chairman Michael Sieg said: "We are excited to be admitted onto the Luxembourg Green Exchange which we consider to be the world's leading platform for sustainable financial products. ThomasLloyd is committed to creating lasting value, both for investors and for the people and communities in which we invest, delivering sustainable infrastructure and jobs. The additional visibility to our strategy through LGX gives access to our proven track record to a wider investor audience".