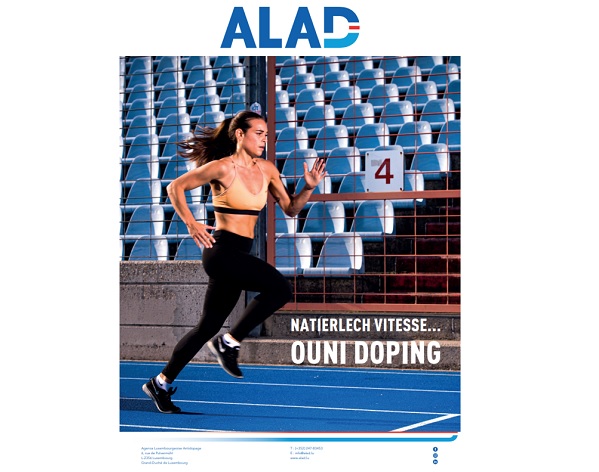 Credit: ALAD
The Luxembourg Anti-Doping Agency (ALAD) today launched its new website and marketing campaign.
At the start of the year, the ALAD unveiled its new logo as part of a rejuvenation process in which the agency is engaged. This coincides with the creation of a website and a new marketing campaign.
The alad.lu website has been updated with a simplified navigation aimed at offering a better overview and a better structured menu. A video presentation of ALAD, news and important documents are now accessible via the home page. The redesign of the website also takes into account mobile and social media use.
In addition, the ALAD has updated its marketing campaign by highlighting model athletes and retaining the original slogan "Leeschtung ouni Doping" (performance without doping). As part of this campaign, the agency will also broadcast a new video clip showing the its activities, which are not limited to controls.
The ALAD regularly organises educational and prevention programmes. These mainly consist of informing athletes and federations of the standards in force by submitting to them annually the lists containing prohibited substances as well as authorised drugs.