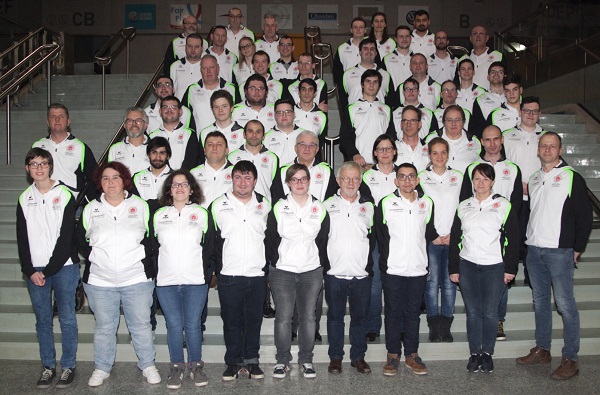 Team Luxembourg; Credit: Special Olympics Luxembourg
Representing Luxembourg this year at the Special Olympics World Summer Games in Abu Dhabi, United Arab Emirates will be 36 athletes in seven different disciplines.
The Special Olympics Luxembourg delegation will participate for the 8th time in a row at the Summer Games since 1991. This year the Games will take place from 14 to 21 March 2019.
Luxembourg Minister of Sports Dan Kersch will also attend the Summer Games from 16 to 18 March 2019 to support the Luxembourg delegation. In this context, it should be recalled that Luxembourg has made social inclusion through sport one of its priorities during the Luxembourg presidency of the Council of the European Union in 2015 and intends to continue on this path.