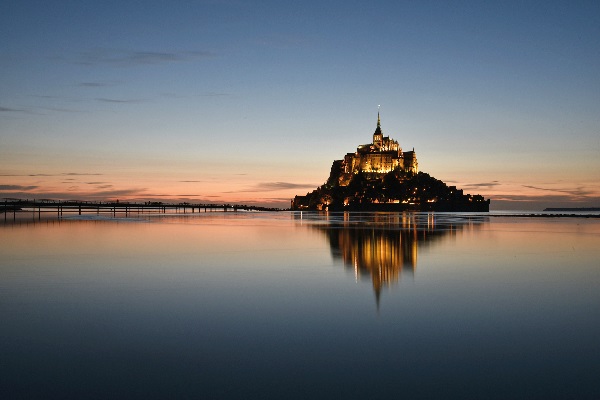 Credit: Vincent Robinot
The CAPE cultural centre in Ettelbruck is organising a screening of Vincent Robinot's film on Mont Saint-Michel on 2 October 2018 at 20:00.
As part of the "Exploration of the World" documentary series, the public will have the opportunity to discover the well-known Mont Saint-Michel on the big screen.
Forty years ago, Mont Saint-Michel and its bay were listed as a UNESCO World Heritage site. Every year, nearly 3 million people visit the site, located in an expanse of marine sediments of about 500 km².
Now, the Luxembourg public will have the chance to explore this magnificent territory without leaving their seats through the work of director Vincent Robinot, who grew up there and, after plunging into his childhood memories to rediscover the site, wanted to share it with a greater audience. Indeed, Vincent Robinot provides a live commentary throughout the film.
This year, CAPE's "Exploration of the World" series presents six destinations: Mont Saint-Michel, Georgia, Jerusalem, Colombia, Croatia and the East-American Coast. The series aims to captivate audiences with impressive images and live commentaries from the documentary directors, so they may discover far-away lands on the big screen.
Tickets cost €16, €8 for young people under 26 or €1.50 for Kulturpass holders. For more information and tickets, visit http://www.cape.lu/fr/96/eid,5810/programme/ca'pedia/MONT+SAINT-MICHEL,+MERVEILLES+D'UNE+BAIE+-+EXPLORA.html.