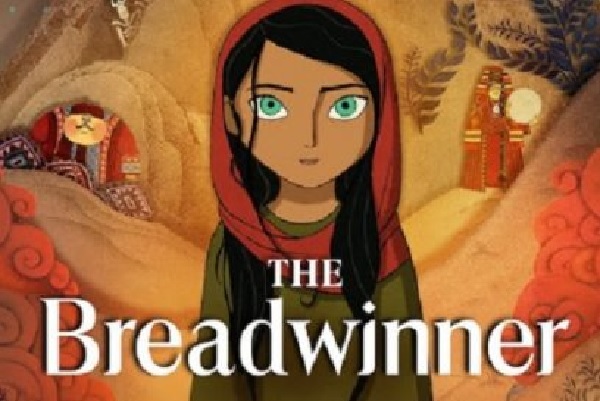 Ahead of the upcoming theatrical release of Nora Twomey's The Breadwinner in Luxembourg, a series of public previews will take place on Sunday 23 September 2018.
Having toured prestigious international festivals in Toronto and Annecy, among others, the animated feature film The Breadwinner is set to make its theatrical debut in the Grand Duchy on 26 September 2018. However, in the run up to this release and director Nora Twomey's selection at FILMPRAÏS 2018, various Luxembourg cinemas are offering the public early previews three days in advance. These previews will take place on 23 September at Cine Starlight (CNA-Dudelange) at 17:00, Kinépolis Kirchberg at 17:00 and Ciné Utopia at 19:00.
The Breadwinner was produced by Mélusine Productions in Luxembourg, in co-production with Aircraft Pictures and Cartoon Saloon, and in collaboration with Jolie Pas Productions. Nora Twomey's debut feature benefited from support from the National Audiovisual Production Fund of the Grand Duchy of Luxembourg and Telefilm Canada.
Adapted from Deborah Ellis' best-selling youth novel, The Breadwinner takes place in Afghanistan under the Taliban regime, where eleven-year-old Parvana grows up in war-torn Kabul. She likes to listen to stories told by her father - a public writer and storyteller. But one day, he is arrested and Parvana's life changes forever. Because without being accompanied by a man, you can not work, bring back money or even buy food. Parvana then decides to cut her hair and disguise herself as a boy in order to help her family. Risking being uncovered at any moment, she remains determined to find a way to save her father.

As part of a partnership for the release of the film in Luxembourg, Tarantula Distribution, Kinepolis Luxembourg, Orange Luxembourg and UNICEF-Luxembourg are organising a special screening for the launch of the film, the proceeds of which will be donated in full to UNICEF-Luxembourg. This will be held on Wednesday 26 September 2018 at Kinépolis Kirchberg at 19:00. Orange Luxembourg will pay an additional €2 per spectator present in the room.
The screening will be followed by an exchange with the public, in the presence of the Luxembourg producer Stephan Roelants and the director of UNICEF-Luxembourg Sandra Visscher. France Clarinval will moderate the event.
The film will be in English (VO) with French subtitles and is suitable for viewers over the age of 8.
Tickets cost €10 per person.