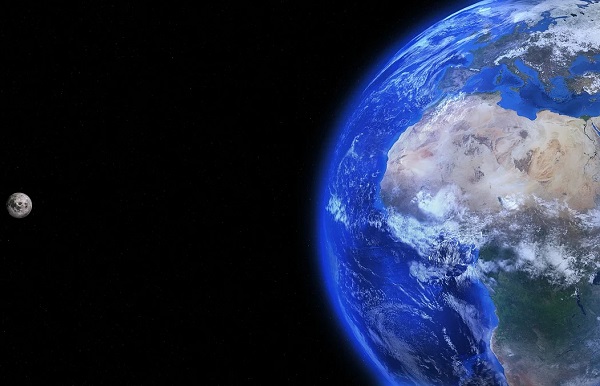 Credit: Pixabay
Six European space companies announced this afternoon that they have joined forces to found a new syndicate: the Young European Entreprises Syndicate Space (YEESS); the announcement came during the Space Forum at this year's ICT Spring tech summit, which is taking place in Luxembourg on 14 and 15 September 2021.
The six companies behind YEESS, an association aimed at facilitating and accelerating the new space dynamic in Europe, are: Satlantis, a Spanish technological SME specialised in developing Earth Observation (EO) optical payloads for small satellites; Anywaves, a French manufacturer of antennas for the satellite constellations market; Exotrail, a French company which designs, develops and operates mobility solutions for small satellites; Pangea Aerospace, a Spanish developer of rocket engines; Aerospacelab, a Belgian satellite manufacturer with geospatial data expertise; ConstellR, a German space data and services company which delivers global land surface temperature maps for the AgriTech industry.
Following an introduction by SpaceResources.lu advisor Jean-Jacques Dordain, representatives of five of the six founding companies presented YEESS at the Space Forum.
Nicolas Capet, Founder & CEO of Anywaves and Vice President of YEESS, explained that the association responds to the need for the European space sector to go beyond the development of new products, by delivering actual operational products, launching missions and providing data. Mr Capet noted that new space companies differ from their traditional counterparts in that they "started from nothing" and address a different market; their value proposition is also different. Since they received support from European and national institutions, these younger companies "have a responsibility" to give back, by working together and contributing to the competitiveness of the European space sector.
David Henri, CEO of Exotrail, added that the European space industry "is used to trusting only big brand companies for operational contracts". However, with the support of the European Space Agency (ESA) and various national institutions, new space companies have proven that they too can build and deliver actual operational products to commercial and institutional customers. Referring to these European and national institutions, he noted: "You've helped us, now let us help you with our innovative solutions".
Benoit Deper, Founder & CEO of Aerospacelab, explained that YEESS responds to a gap in the market. He added that one of the priorities was to "make the market more efficient [...] by breaking down barriers".
Juan Tomás Hernani, Founder & CEO of SATLANTIS and President of YEESS, who attended the launch remotely, noted that this new association would "provide opportunities to young engineers and to grow the economy". He added that the syndicate was specifically adapted to the European market and was inclusive in nature, particularly open to SMEs. In the long term, YEESS aims to bring together around 50 European companies.
Xavier Llairó, Co-Founder & CCO of Pangea Aerospace, who was also present virtually, reiterated the openness of YEESS, particularly its goal of engaging in an open dialogue with European institutions to make the space sector more competitive in the coming years.
Jean-Jacques Dordain summarised by emphasising the message that "we are good alone but can do better together". He noted that this new association will work together on areas of mutual interest, but stressed that "cooperation does not exclude competition".
Géraldine Naja, Acting Director of ESA in charge of marketing, welcomed this initiative. She emphasised the importance of working together to "stay relevant" and appreciated that the ESA "now ha[s] an interlocutor".