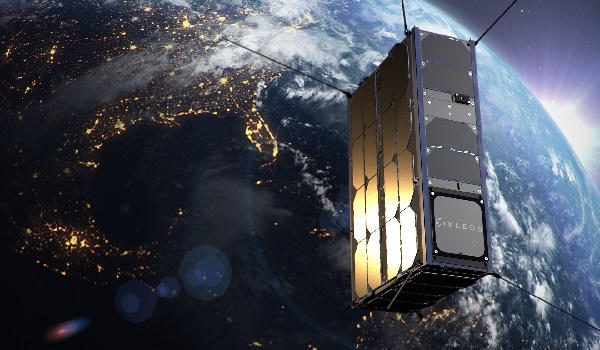 Credit: Kleos
Kleos Space, a space-powered Radio Frequency (RF) Reconnaissance data provider based in Luxembourg, today announced that it has received its first South American pre-order secured by regional expert Pierre Duquesne.
Pierre Duquesne, a Franco-German executive, was the former Managing Director for Airbus Intelligence in South America and has over 20 years' experience in the Regional Space Industry.
Kleos' CEO Andy Bowyer commented: "We are pleased at the rapid progress we were able to make thanks to Pierre in the short time since his engagement as our representative for the South American market. We continue to pursue pre-orders as we eagerly anticipate launch of the Kleos' Scouting Mission in Q4 this year".
Kleos Space's independent data solutions will provide defence, security and commercial users with access to a cost-effective daily geolocation intelligence to guard borders, protect assets and save lives. Kleos' RF Reconnaissance data products are available in three levels – Guardian RF, Guardian LOCATE and Guardian UDT. The company will start processed data delivery through its Guardian LOCATE Product.