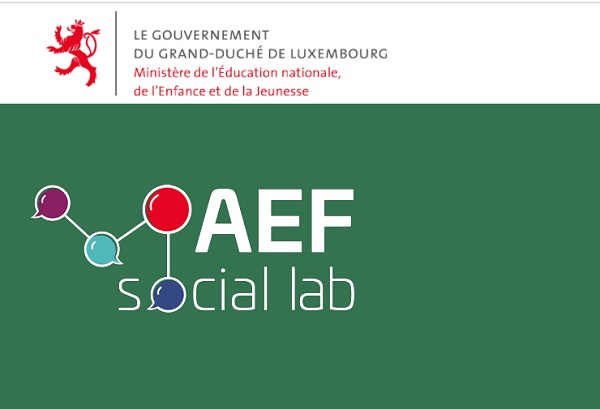 Luxembourg's Ministry of Education, Children and Youth has announced the launch of the new AEF Social Lab website dedicated to child and family assistance.
Last November marked the start of a consultation process with stakeholders in the child and family assistance sector (aide à l'enfance et à la famille - AEF), which aims to contribute to the development of a future national reference framework for the sector in Luxembourg, rethink policies on child and family assistance and promote the development of quality assurance for the sector.
To launch the consultation, a group of partners was formed around the Ministry of Education, Children and Youth with the Fédération des acteurs du secteur social au Luxembourg asbl (FEDAS) and the Association Nationale des Communautés Éducatives et Sociales a.s.b.l.(ANCES). These partners created a platform for exchange, innovation and co-creation called "AEF Social Lab".
The multidisciplinary team of the AEF Social Lab, advised by a support committee and various experts, gives all players in the sector (beneficiaries, service providers, professionals) the opportunity to become actively involved in the consultation process, by testifying to their own knowledge and experience on topics in the sector, such as the best interests of the child, participation and prevention and the needs and rights of the child.
As part of this initiative, a new website (www.aef.lu) has been launched to allow anyone interested in and / or concerned by the topic to actively participate in the development of this system. The website includes information about the consultation process and access to participate in it, an agenda of events organised by the AEF Social Lab and for which it is possible to register online, a library of AEF Social Lab publications and a "news" section with all the articles related to the approaches of the AEF Social Lab.
Very soon, an online survey will be available in four languages ​​(English, Luxembourgish, French and German) on this site. It will be aimed at all stakeholders who will thus be able to contribute to the development of the sector. The survey will aim to collect a whole range of information allowing the analysis of different elements of the current context of the sector.