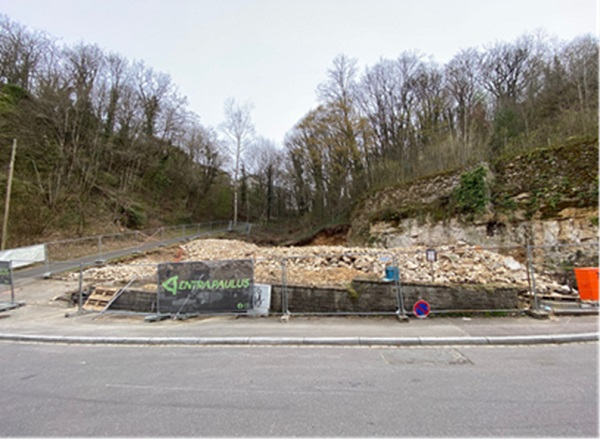 The construction site in Luxembourg-Hamm in June 2023;
The Telstar Scout group has been hunting for a Scout Home for over 35 years, and now the end is finally in sight.
Under the FNEL umbrella, Telstar has been providing the international community in Luxembourg with English-language Scouting since 1974. Telstar has grown to be one of the largest Scout Group within FNEL with over 220 young people and supporting adults.

Chronicle.lu spoke with Rani Roloff, Group Scout Leader at Telstar Scouts, who explained "It is the only FNEL Group that does not have its own headquarters. We currently meet in different locations and are grateful to FNEL for the use of their premises in Cents as are we to St. George's International School, where we met for several years before the COVID-19 lockdown".

Telstar Scouts need a permanent home for not only the weekly meetings for all four Sections (6-18 year-olds), but also for storage for equipment and materials, as well as a meeting place for Leaders, Scout Adult Support and the Group Executive Committee.

For 49 years FNEL and Telstar have worked together to offer the Scouting experience to families where English is either their mother tongue or first foreign language. It also offers Scouts who come to live in Luxembourg as expatriates the opportunity to continue with Scouting.

Rani Roloff continued: "Despite support from St George's International School and FNEL, as well the American School and the European School in the past, Telstar has been searching for a permanent home base for its operations. The size of the Group prohibits sharing a home with another Scout Group as there are too many meetings per week to be accommodated – six weekly Section meetings plus regular Leader and Committee Meetings".

Recounting the path to date, she explained: "With adequate premises the Group would be better able to meet the ever-increasing demand for English-language Scouting in Luxembourg. With this in mind, a Scout Homebase Committee was put into place and was chaired (first) by Katarina Jacobs and later by Sandro Pace-Bonello. The search led to a premises being identified by the Ville de Luxembourg in 2018. Following our site visit to the proposed Scout Home, Telstar wrote to the VdL formally recording our interest in the project. The next steps were to meet the architects who advised that the project would likely take 5 years or so".

The new Telstar home will be at 66 rue de la Montagne in Luxembourg-Hamm: the old building on the site has been demolished and the groundworks have recently commenced for the new building that is to be erected by the Ville de Luxembourg.

Rani Roloff concluded "Our grateful thanks to Maitre François Prum, Conseiller juridique, FNEL, for his active support and role as intermediary with VdL, to all on the Scout Home Committee and to all who have supported this endeavour. We are very excited to finally have our own scout home and hopefully, fingers crossed, we will be able to inaugurate it next year, in time to start our 50 years celebrations!"
Chronicle.lu reached out to the Ville de Luxembourg for information on the project. They confirmed that they expect the building to be ready for handover to the scouts in 2025. The estimated budget, as voted for by the Municipal council in their session of 12 July 2021, for this project is €4,581,777.06.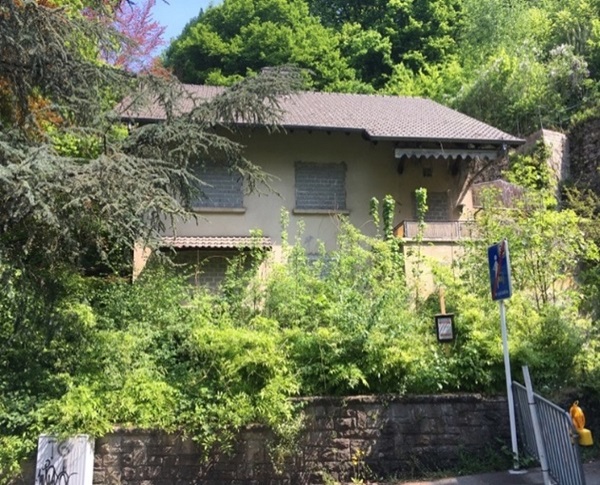 The former building in Luxembourg-Hamm that was demolished to make way for the new Telstar scout home