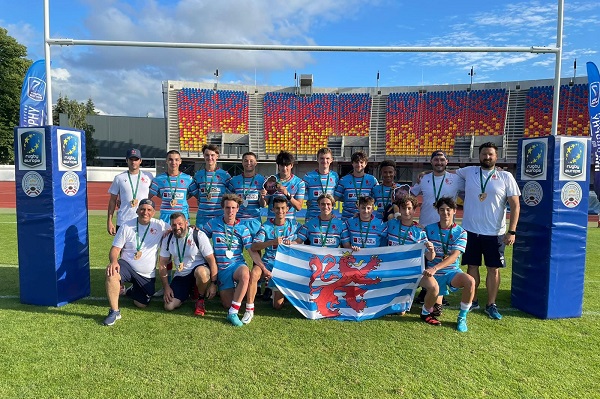 Credit: FLR / Rugby Europe
Luxembourg's U18 boys team have taken home bronze after two days of hard work at the Rugby Europe U18 Sevens Boys Trophy 2022 in Riga, Latvia.
In the group stage at the weekend, Luxembourg lost against Switzerland 33 to 5 but won against Austria 41 to 0 and against Turkey 12 to 10.
In the final phase, Luxembourg beat Croatia 24 to 0 in the quarter-final but lost to Turkey 22 to 5 in the semi-final. The team won their last match against Andorra (29 to 0) to secure third place.
Final standings:
• 1st Switzerland
• 2nd Turkey
• 3rd Luxemburg