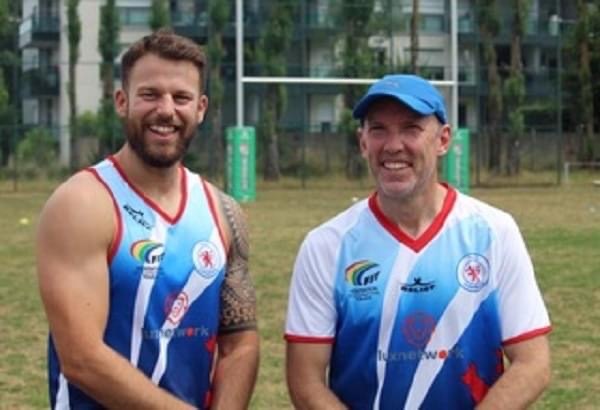 The organisers of the fundraising initiative Kick Cancer into Touch (KCIT) have announced that they are organising a ten-week touch rugby summer social league; it will start on Tuesday 17 May 2022 and will conclude on 15 July 2022.
The event is taking place at the RCL grounds at the Stade Boy Konnen in Luxembourg-Cessange, with a maximum of twelve teams.
Teams are recommended to have a minimum of nine to ten players (to have substitutes and to cover holidays); each match will see six players per team on the pitch at any one time, with a minimum of two girls or juniors on the pitch at any one time, and unlimited substitutions. Games will last 30 minutes, comprising two halves.
Games will take place on Tuesdays, then Wednesdays, with the first tap off at 19:00, the second tap off at 19:45 and the last one at 20:30.
A friendly / training session is also being organised, on Tuesday 10 May.
Food and drink will be available each evening.
The cost to register a team is €300: this cost includes registration of all players with Luxembourg Touch. To register, email: luxembourgtouch@gmail.com , indicating your team name; upon receipt, the organisers will then issue a registration pack including details of how to make payment.