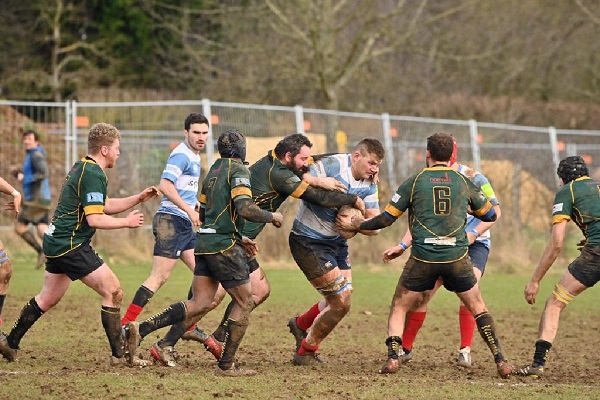 On Saturday 19 February 2022, Rugby Club Luxembourg (RCL) won the 2022 Luxembourg Senior's Cup against RC Walferdange in muddy conditions at the sports grounds in Walferdange; in doing so, they retained the cup having won it last year too.
The contest, with the National Lottery as title sponsor, was a tense, low-scoring affair which finished 10-3 to RCL.
In addition to being a competitive game in its own right, the match also served as a warm-up prior to the resumption of the clubs' respective leagues following their winter breaks.
Walferdange started brightly thanks to strong winds at their backs for the first half; by half-time they had taken a 3-0 lead thanks to one successful penalty.
In the second half, RCL were reduced to fourteen men following Remy Geretti receiving a red card; however, with the wind at their backs during this half, they managed to score a try thanks to their captain, Oisin Kilgallin, leading by example. The conversion attempt was unsuccessful.
Walferdange dominated the lineout; however, RCL got on top in the scrums and managed to score a second try from Pete Barton, with the conversion attempt again unsuccessful.
The match ended 10-3 for RCL who retained the Cup.