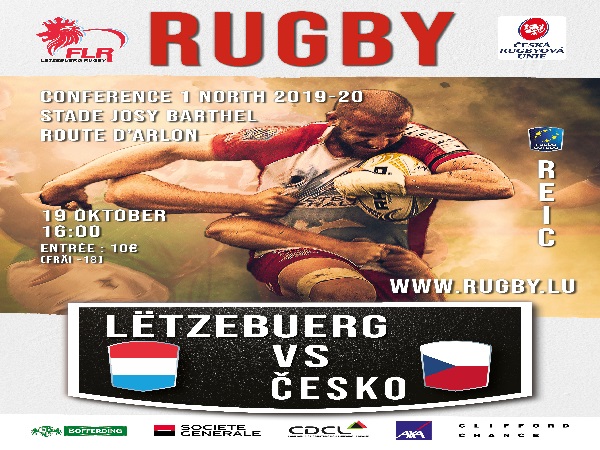 Credit: FLR Lëtzebuerg Rugby
On Saturday 19 October 2019, Luxembourg will compete against the Czech Republic as part of the Rugby Europe Conference 1 North; the match is taking place at 16:00 at the Stade Josy Barthel on Route d'Arlon in Luxembourg City.
In May 2017, the last time (and also the first time) the two sides played each other, the Czech Republic won 33-3.
Tickets for the upcoming match cost €10 at the stadium before the game. Free entry for under-18s.
For details, see www.rugby.lu or https://www.rugbyeurope.eu/competitions/2019-20-reic-men-xv.