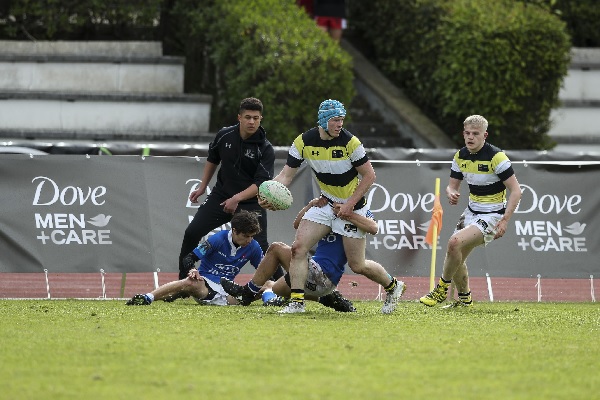 Next weekend, Luxembourg will participate in the 11th edition of the Portugal Rugby Youth Festival, the biggest youth rugby tournament in Europe.
On 13-14 April 2019, Lisbon will host, at its University Stadium, one of the largest and most prestigious youth rugby tournaments in the world, the PRYF. This year, the competition will bring together 3,000 players from 118 teams from across the UK, France, Australia, the USA, Luxembourg and Belgium, as well as from Namibia, Zimbabwe and Qatar. Representing Luxembourg on this occasion will be the CSCE Luxembourg U13 and U15 teams.
The PRYF competition is divided into six categories: U13, U15, U17 and U19 categories for boys and U15 and U19 categories for girls. During the two-day event, the teams will compete in a total of 350 games. The finals for all categories will be played Sunday afternoon.
The tournament allows young players between the ages of 12 and 18 years old to live an intense sporting experience, but also to create friendship ties and to share the fundamental values of rugby, such as respect for the opponent, sacrifice and teamwork. The PRYF is also a family-friendly event, open to the public free of charge, that offers leisure, a food court and a fun park for younger attendees.