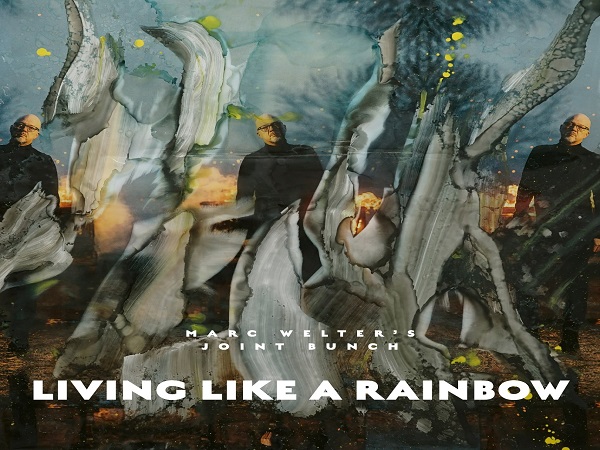 "Living like a rainbow" album cover; Credit: Marc Welter's Joint Bunch
Luxembourgish band Marc Welter's Joint Bunch will play an album release concert at the Rockhal in Esch-Belval on Tuesday 13 September 2022; doors open at 20:00.
30 musicians will take the stage next week to present the band's very first album "Living like a rainbow", which is the result of several years of work on the project.
Marc Welter (vocals, piano and composition) will be joined on stage by 30 other musicians, including bandmates Luca Sales (piano, composition and arrangement), Nadja Prange (keyboards and vocals), Cédric Gilis (guitars), Ben Weis (bass), Pit Huberty (drums), Borbála Janitsek (cello) and Georges Majerus (saxophone).
Many professional musicians from Luxembourg took part in the recordings for this pop-rock production with real strings, brass players, soloists, a Steinway piano and more.
From 2015 to 2017, Marc Welter's Joint Bunch played gigs in pubs, restaurants and bars across Luxembourg, as well as some bigger music festivals. In 2016, Marc Welter decided to start recording an album. After a crowdfunding campaign, recordings began in mid 2017. The result, in early 2022, was the album "Living like a rainbow".
Tickets for the album release concert are available online at: https://rockhal.lu/shows/marc-welters-joint-bunch/.