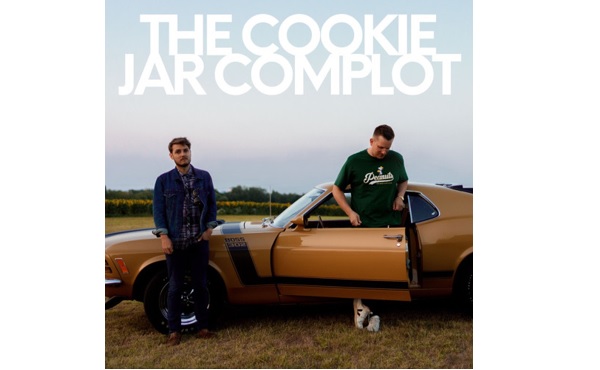 The Cookie Jar Complot (translated to "conspiracy") has announced a double single release scheduled for 9 September 2022; "Cookies" and "The Cookie Jar Complot".
The Cookie Jar Complot is an instrumental post to math-rock band from Luxembourg. Composed of the song-writing duo Sven Schmeler and Gilles Glesener, the band has been active since 2020 and has released their first EP Caviar Capital in December 2021. Their music is flowing in dynamic rhythms, post-rock soundscapes and intertwined guitar melodies.
Drawing from a rich palette of influences, The Cookie Jar Complot also looked to other Luxembourgish acts to find their musical voices. Both Gilles and Sven have played and written for multiple Luxembourg-based music acts in the past. Teaming up for The Cookie Jar Complot, their aim was to create compelling instrumental music to which one can dance. For live performances, Sven and Gilles have enlisted Philipp Colling on bass and Miko Buraczyk on guitar.
Over the past few months the band has played at festivals including Congés Annulés and Out Of The Crowd.
The band is currently working on a new EP and will find its way to their recording studio this summer.