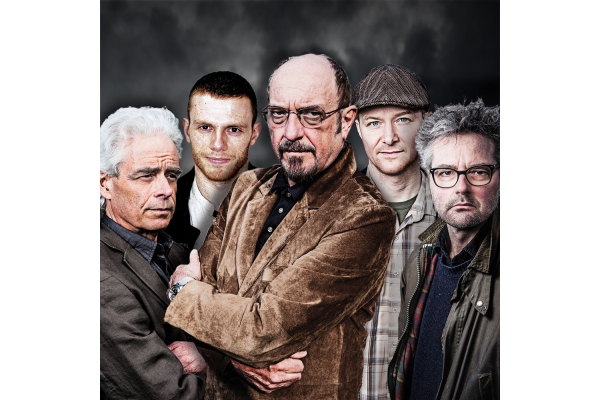 Credit: (c) Jethro Tull
Kultopolis announced Ian Anderson and Jethro Tull, one of the most successful and consistent progressive rock bands, will perform in Philharmonie Luxembourg on Thursday 29 September 2022 at 19:30.
The show will primarily be a musical journey back to the wedding days of Prog Rock, i.e. in the early years of Jethro Tull. But of course there are also excursions to later successful albums such as "Benefit", "Aqualung", "Thick As A Brick" or "Passion Play". There will be a repeat of many of the British band's well-known hits.
In February 1968, Ian Anderson and his fellow musicians appeared on stage for the first time under their name Jethro Tull, which shortly afterwards had a worldwide reputation. That was in the legendary London Marquee Club, birthplace of many international music acts. The fan base grew quickly, Jethro Tull quickly became a permanent guest at festivals and regular guests in concert halls. There was success from the very first album "This Was".
Along the way, the band wrote music history with their unmistakable style and the way they tell stories in their songs. Last but not least, Ian Anderson's flute playing has burned itself into everyone's memory and is still a distinctive recognition element of the Tull pieces today. The line-up has changed a lot in the years since their debut, but somehow Jethro Tull has always been Ian Anderson first. Although he uses his own name in connection with Tull's performances and repertoire, the Jethro Tull brand endures to this day. As a writer, producer, flutist, singer and occasional guitarist, Anderson typically performs with the band in 80 to 100 shows each year in many countries around the world.
54 years after the foundation, after more than 30 albums with more than 50 million units sold, Jethro Tull are always a guarantee for excellent stage shows and first-class live qualities. The band currently consists of: Ian Anderson (flute, acoustic guitar, harmonica, vocals), Joe Parrish-James (guitar), Scott Hammond (drums) John O'Hara (piano, keyboards and accordion) and David Goodier (bass guitar) .
Tickets for the seated concert are available in advance from luxembourg-ticket.lu, in the Grand Théâtre Luxembourg, tel.: 470 89 51, neimënster, tel.: 262 052 444 and via www.kultopolis.com