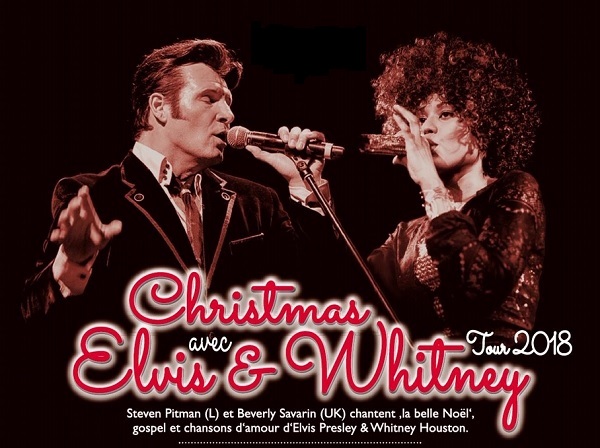 Christmas With Elvis & Whitney;
Each year, Steven Pitman, Luxembourg's Elvis impersonator, organises a series of seasonal concerts in the run-up to Christmas; this year he is organising a series of six concerts entitled "Christmas With Elvis & Whitney".
The concert series will be held at venues around the Grand Duchy and will feature unforgettable gospel, Christmas songs and ballads by Elvis Presley. This year, the gifted singer Beverly Elaine Savarin (UK) will interpret the most beautiful Christmas Songs and ballads by Whitney Houston.
Concert dates:
- Wed 28 Nov: Eglise de Lintgen (tel: 320359-70 or 621-361255, email: simone.klees@croix-rouge.lu)
- Thu 29 Nov: Eglise de Bertrange (tel: 2631-2336, email: tickets@bertrange.lu)
- Wed 5 Dec: Eglise de Sandweiler (tel: 359711-1, email: kultur@sandweiler.lu)
- Tue 18 Dec: Eglise de Pétange (tel: 691-580093, email: info@sipetange.lu)
- Wed 19 Dec: Eglise de Steinsel (tel: 332139-1, email: reservation@steinsel.lu)
- Thu 20 Dec: Eglise de Grevenmacher (tel: 358931, email: musel-syrcathol.lu)
All concerts start at 19:30 (doors open 19:00).
Tickets cost €20 (children under 12 years free)