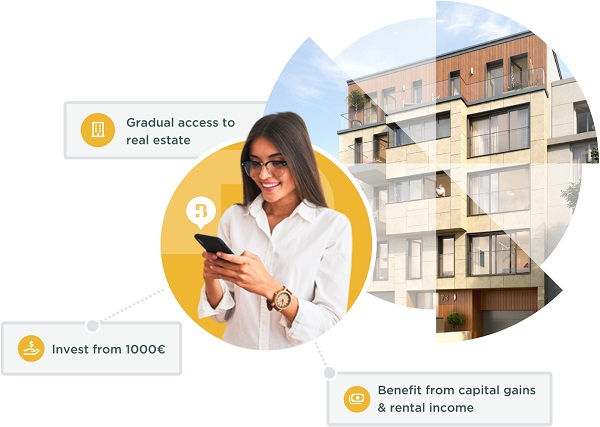 Credit: BlocHome
Luxembourg-based property investment company BlocHome has raised its first million in startup capital for its first building in Cessange.
After its official launch in December 2021, BlocHome has raised its first million euros from 200 investors for its pilot building in Cessange: Project Clapton.
BlocHome is one of the first residential real estate tokenisation platforms in the world, created and based in Luxembourg. The startup aims to enable everyone to access property ownership starting with €1,000 and to invest gradually at their own pace in real estate.
According to BlocHome, its experienced industry experts "rigorously" select the real estate projects.
Project Clapton in Cessange is already being built and members of the BlocHome community are able to become part-owners by investing on its platform.
The long-term vision of BlocHome is to create a worldwide real estate community where members will be able to adjust their property ownership and usage according to their personal needs.
The founding team is composed of both real estate veterans with decades of accumulated experience in the field and young tech-savvy entrepreneurs.
Further details are available on the website: https://www.blochome.com/en.