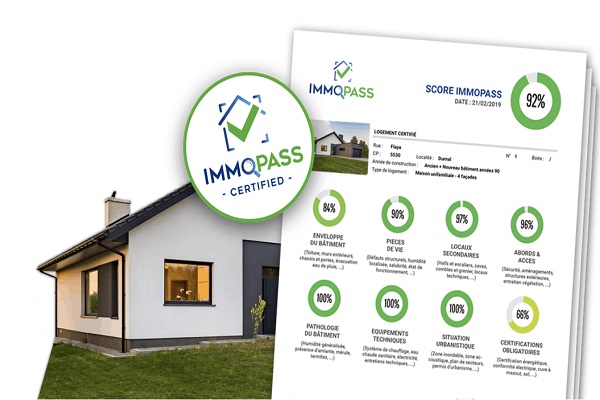 Credit: ImmoPass
Real estate technical inspection service, ImmoPass, has announced its launch in Luxembourg.
ImmoPass, which presents itself as the first technical inspection service for the real estate market, allows buyers to be accompanied and reassured on the technical quality of the house or apartment they want to buy. The start-up, co-founded by Marc Guilmot and Pierre-Louis Firre, aims to identify possible problems in the building and evaluate their costs (upon the customer's request) in terms of renovation/works to avoid unpleasant surprises.
Future buyers can therefore use the services of ImmoPass before buying their home. By making an appointment by phone or online, a visit is organised within a few days. A chartered architect visits the property with the buyers. Within 72 hours, a report of all the analysed elements is written and highlights the points of attention (minor or major problems to take into account before the purchase). Complementary to the already mandatory Energy Passport (which assesses the energy performance of homes), ImmoPass experts review 80 checkpoints.
In addition, the ImmoPass certification applied during the inspection is a guarantee of quality and transparency for future purchasers.
Pierre-Louis Firre, co-founder and Technical Director of ImmoPass, commented: "The ImmoPass company, which was still at the idea stage a year and a half ago, has developed very successfully in Belgium and the feedback from our customers is very positive and encourages us to develop our activities beyond our borders". He added: "The need for technical support in the purchase of a home is essential, especially in a real estate market such as that of Luxembourg, where decisions must be taken quickly and the financial amounts involved are significant".
The young start-up, founded in Belgium in 2018, will launch in Luxembourg in September 2019.