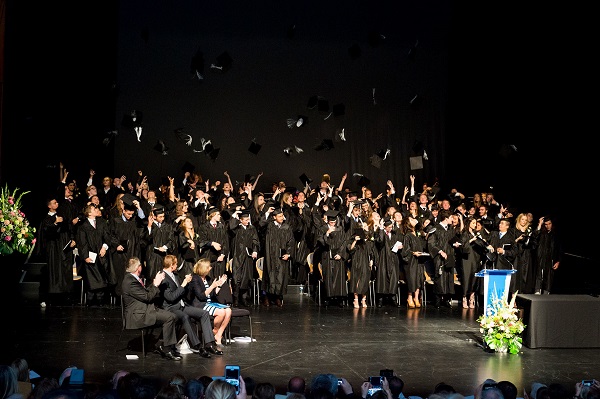 The International School Luxembourg (ISL) has announced that its recent graduates have received their IB and GCSE results over the summer, with a 96% pass rate for its IB Diploma students this year (world average is 78.4%).
Nicki Crush, ISL Director, stated "School begins for 1,370 students at ISL today after the summer break. Over the summer, students received their ... results and ISL is delighted to announce excellent results again with a 96% pass rate".
With 91 Diploma candidates and 761 individual subject entries, 50% of the ISL's students achieved 36 or above points out of 45, which allows access to the most competitive universities. 82% achieved 30 or above points. 118 students took IGCSE examinations this summer with 796 individual subject entries with a pass rate of 99.7% A*- G and 85% pass rate A* - C.
Nicki Crush continued "We open with more than 50 different nationalities in the school and are excited to continue to inspire our students to be innovative in their learning and to be active in their participation in our community."