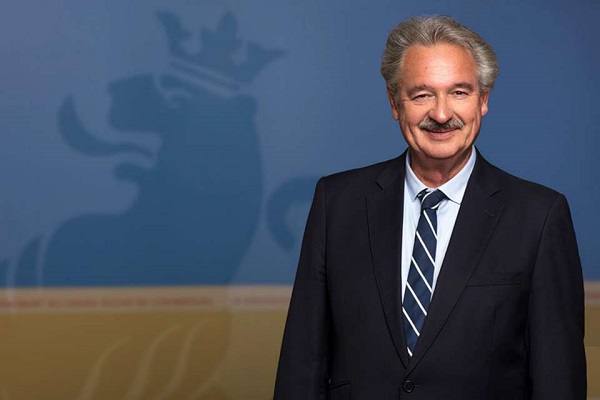 Jean Asselborn, Luxembourg's Minister of Foreign and European Affairs; Credit: SIP / Yves Kortum
Luxembourg's Minister of Foreign and European Affairs, Jean Asselborn, has responded to criticism of his remarks about Russian President Vladimir Putin in a recent radio interview.
On Wednesday morning, Minister Asselborn spoke with Radio 100,7 on the subject of Russia's invasion of Ukraine. During this interview, the Foreign Minister spoke of the destruction being caused by the Russian leader, saying: "If the Russian people saw what Putin is destroying [...]. That would be all you could wish him, that he would really be physically eliminated so that this stops".
His remarks sparked criticism among the political opposition, with the Alternative Democratic Reform Party (adr) asking Luxembourg's Prime Minister Xavier Bettel in an urgent parliamentary question whether he deemed it "appropriate for the Luxembourg Minister of Foreign Affairs to publicly call for fatal violence against an elected foreign head of state".
Minister Asselborn responded in an official statement, saying that he had "just heard the description by the mayor of Kharkiv of the dramatic situation in his city" ahead of his Radio 100,7 interview. He noted that his response to the question of whether a "solution" could be found to this violence was that "the war in Ukraine can only be halted if the actions of Putin can be stopped". He added: "The two words 'physically eliminate' slipped my tongue. I know that a foreign minister should never use such words".
Minister Asselborn continued: "Even after eighteen years as a Foreign Minister, I am not able to suppress my emotions and my sense of justice, in the face of such immeasurable human suffering born by innocent people".
Luxembourg's Foreign Minister concluded by describing his remarks as "a mistake, but also an outlet valve, in an attempt to cope with the situation". He said that he accepted the "valid" criticism generated by such comments, adding: "I will not bury my head in the sand".