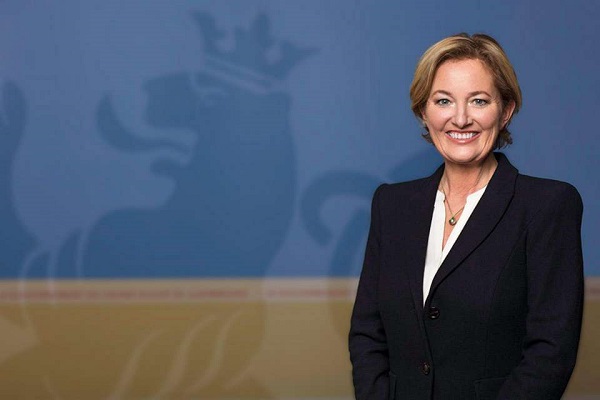 Paulette Lenert, Minister of Health and future Deputy Prime Minister; Credit: SIP / Yves Kortum
The Luxembourg Socialist Workers' Party (LSAP) announced on Tuesday that Paulette Lenert will take over the role of Deputy Prime Minister next year.
The party leadership confirmed that government ministers Dan Kersch and Romain Schneider will resign from their ministerial roles at the start of January 2022.
Dan Kersch currently serves as Luxembourg's Deputy Prime Minister, Minister of Labour, Employment and the Social and Solidarity Economy and Minister of Sport, whilst Romain Schneider serves as Minister of Agriculture, Viticulture and Rural Development and Minister of Social Security.
LSAP parliamentary group president Georges Engel will replace Dan Kersch (who will continue his political career as an MP) as Minister of Labour and Sport, whilst MP and Mayor of Diekirch Claude Haagen will take over from Romain Schneider as Minister of Agriculture and Social Security.
Current Minister of Health Paulette Lenert will take over from Dan Kersch as Deputy Prime Minister.
Yves Cruchten will take over the position of new group president from Georges Engel.