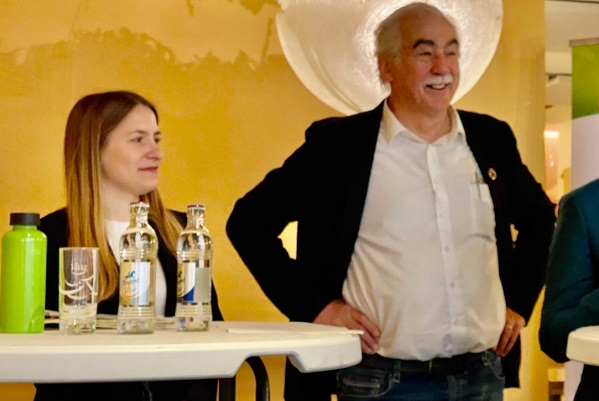 L-R: Jessie Thill; Carlo Back; Credit: Déi Gréng
Luxembourg's Green Party (Déi Gréng) has announced that Jessie Thill will succeed Carlo Back in the Chamber of Deputies next year.
After a sixteen-year political career, Carlo Back is stepping down as a muncipal councillor for Luxembourg City and as a Member of Parliament (MP) at the end of this year. Mr Back, who will celebrate his 70th birthday in January 2022, announced his retirement from political life on Monday.
In a press release, the Greens thanked Carlo Back for his "tireless commitment to climate protection and justice".
His successor, Jessie Thill, will assume her position in the Chamber of Deputies in January next year. The 25-year-old, who studied environmental physics at university, is currently an employee of the Environment Agency and a member of the municipal council of Walferdange.
Commenting on her future role, Ms Thill stated: "Overcoming the climate and biodiversity crisis is the greatest challenge of my generation. I am firmly convinced that we can only get a grip on them through resolute and rapid political action at all levels. It was precisely because of this conviction that I began my political engagement with the Greens over four years ago. I am very pleased to be able to continue this commitment in the Chamber in the future and to represent the interests of young people".