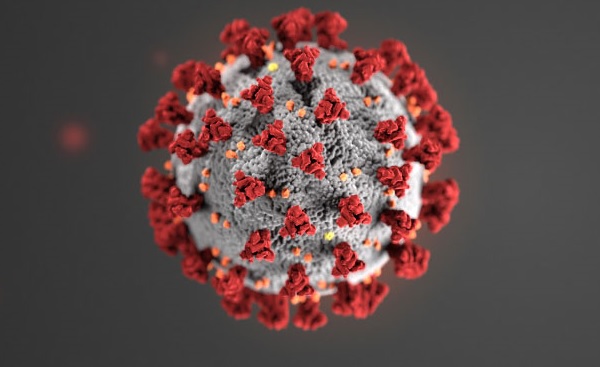 Luxembourg's Prime Minister Xavier Bettel and Minister of Health Paulette Lenert announced at a press conference this afternoon new restrictions aimed at limiting the spread of COVID-19.
With both the number of new daily coronavirus cases (over 500 on average) and the positivity rate (above 5) remaining high over the past week, the government has decided to introduce a three-week partial lockdown from Thursday; MPs will vote on Wednesday on the text prepared last week. The aim of these new measures is to take some of the pressure off Luxembourg's hospitals and avoid an even worse situation in a few weeks' time.
The Prime Minister noted that barrier gestures have proven effective but the plateau for new infections remains too high to avoid taking further action. He called once again on everyone to reduce social interaction to a minimum over the next three weeks.
Health Minister Paulette Lenert reiterated this plea, noting that if the situation continued as it is, it would likely become unmanageable for hospitals. She added that almost half of new infections cannot be traced back to a definite source at present. The new measures are aimed at temporarily reducing movement among the population.
Prime Minister Xavier Bettel recognised that for some people, the new measures go to far, whilst for others, they do not go far enough. The government has tried to strike the balance, anticipate and avoid a potentially worse situation at the end of the year.
New measures from 26 November until 15 December 2020:
- The number of people authorised to interact with a household will be reduced from four to two (including children);
- Bars and restaurants will be closed;
- Gyms, fitness centres, indoor playgrounds, cinemas and casinos will be closed;
- Shops will remain open but should be for essential purchases only;
- Outdoors sport activities will remain permitted, with a maximum of four people;
- Stricter rules will be introduced in school canteens and cafeterias;
- The current curfew will be extended until 15 December.
Prime Minister Xavier Bettel stressed that restaurants and bars are not "hotspots", but, along with the private sphere, they are where the most social interaction without masks takes place.
The Prime Minister added that it was important to show solidarity towards those in hospital, in intensive care and those who work in hospitals. He concluded that we can only avoid overwhelming hospitals when everyone follows the rules.