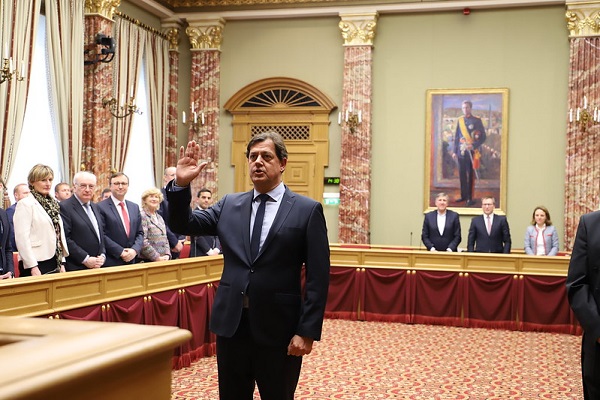 Pim Knaff (above); Cécile Hemmen (below); Credit: Chambre des Députés
On Tuesday 4 February 2020, Pim Knaff (DP) and Cécile Hemmen (LSAP) were sworn in as Members of Parliament (MPs) during a public session in Luxembourg's Chamber of Deputies.
DP politician and alderman of Esch-sur-Alzette has taken the seat of the late Eugène Berger, who passed away aged 59 on Tuesday 21 January 2020. This marks Pim Knaff's first time as an MP.
For her part, LSAP politician Cécile Hemmen has taken the seat of Franz Fayot, who joined the government as Minister of the Economy and Minister for Cooperation and Humanitarian Affairs that same day. Cécile Hemmen, who is also a municipal councilor in Weiler-la Tour, was an MP during the last legislature (2013-2018), although she had not been directly re-elected during the legislative elections of October 2018. According to the Chamber of Deputies, her swearing-in brings the number of female MPs women to 19 out of a total of 60.