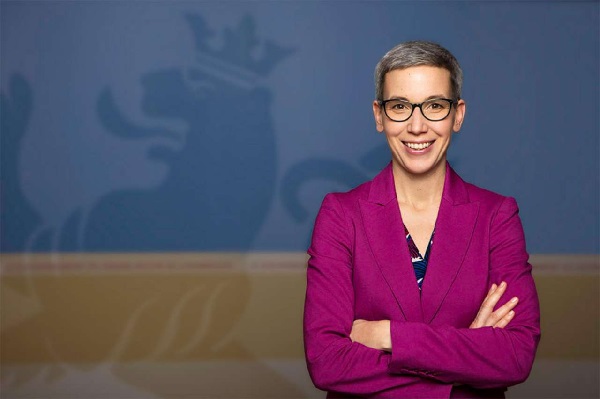 Sam Tanson; Credit: Luxembourg Government
Luxembourg's Green Party (déi Gréng) has announced a reshuffle of its positions in the coalition government following the news that Felix Braz would not be returning to government in the near future.
In a press release on Wednesday, the party's joint presidents, Christian Kmiotek and Djuna Bernard, announced the executive committee's decision to undergo a government reshuffle.
Whilst Deputy Prime Minister and Minister of Justice Felix Braz's condition has stabilised following a serious heart attack last month, déi Gréng have confirmed that Braz and his family will now fully focus their attention on his recovery. As such, Minister Braz will not be returning to government in the foreseeable future.
In this context, Sam Tanson will be officially taking over the role of Minister of Justice alongside her current position as Minister for Culture. Minister Tanson will, however, give up her housing portfolio. Déi Gréng will announce the new Minister of Housing at an extraordinary party congress next Thursday 3 October 2019.
In addition, François Bausch, who currently serves as Luxembourg's Minister of Defence, Internal Security and Mobility and Public Works, will replace Felix Braz as Deputy Prime Minister, alongside Étienne Schneider (LSAP).