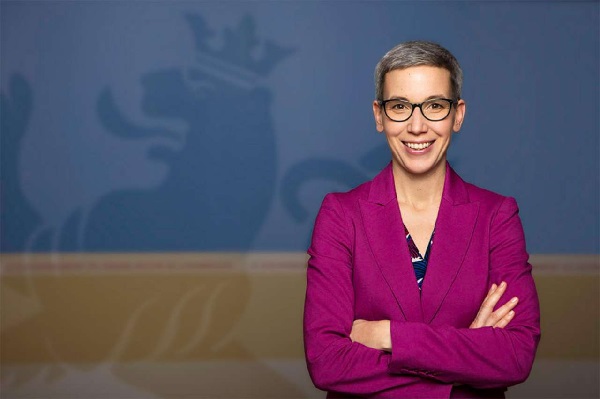 Minister Sam Tanson; Credit: Luxembourg Government
The Luxembourg Government has announced that Deputy Prime Minister and Minister of Justice Félix Braz remains hospitalised in Belgium after having suffered a heart attack on Thursday 22 August 2019.
Prime Minister and Minister of State Xavier Bettel has announced that Sam Tanson will be temporarily assuming the responisibilites of the Ministry of Justice whilst Félix Braz remains in intensive care.
This decision was taken in consultation with the Greens (déi gréng), of which both Félix Braz and Sam Tanson are members. In this context, His Royal Highness the Grand Duke of Luxembourg has signed a Grand-Ducal decree temporarily assigning the Ministry of Justice to Sam Tanson. During this period, Minister Sam Tanson will fully assume the duties of the Minister of Justice.
During this period, the government will regularly assess the situation and adapt these measures if necessary. Further developments will be reported as they happen, although the government has asked that the public continue to respect the privacy of Minister Braz and his family at this time.